People often ask how to beat or pass The Predictive Index® so they can get a job. PI workforce assessment is actually not a test. As such, there is not a pass-fail score that you can achieve. Instead, PI workforce assessments are tools that help employers understand how well an applicant will fit into the important requirements of the specific job.
Here are some suggestions to help you do your best: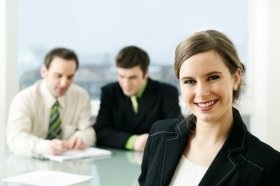 Take the assessment when you have plenty of time. While the assessment is not timed and usually does not take more than 15 minutes, you will do your best when you are not rushed.
Avoid distractions. You will do the best if you don't have the TV on, the kids screaming and the dog barking at the door. Set aside a few minutes where you can be distraction-free and you will achieve the best results.
Don't try to figure out every word. If you don't know a word, skip it. The assessment is not a vocabulary test and skipping a few words will not hurt your results.
Don't sweat it. PI workforce assessments are only part of the hiring process and is not intended as a pass/fail tool. Remember that your resume, cover letter, references and interview will weigh heavily the employer's decision.
Be positive. Most employers are looking for people who want the job and have a positive outlook.
Using the tips above, will set yourself up for the best chance to win the job.
We wish you the best of luck.
Employers: If you are an employer who is interested in learning how The Predictive Index® could help your company, please contact us at info@predictiveresults.com or call 904-269-2299 x102 for more information.